Creator of furniture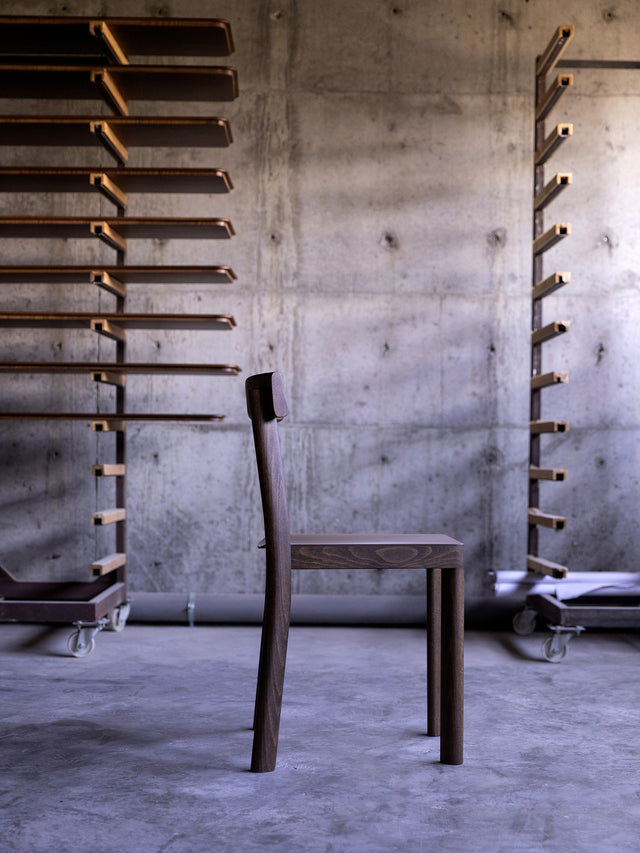 The best way to talk about us is to present our people, the actors of this constantly evolving project.
Creation
In 2010, Houssam Kanaan, who comes from a family of cabinetmakers, created Kann alongside Meghedi Simonian and Rudy Bou Chebel, with whom he shares a passion for modern and functional design. The identity of Kann is established from its creation by the edition of furniture designed by talented designers, and by the control of the entire production chain: from the first sketches to the marketing.
Free design editor
With their free artistic approach, Meghedi and Houssam, the leading duo behind the projects, have been growing the Kann collection year after year, managing to inscribe an aesthetic continuity across styles and eras. The quality of the dialogue they have developed with designers of different specialities contributes to shaping this singular, elegant, functional and durable line.
Artisanal "background"
The Kanaan workshop, founded by Houssam's father in 1958 in the Lebanese village of Beit-Chabab, is the guarantor of Kann's creative freedom. It is thanks to this artisanal heritage that ambitious publishing projects have seen and continue to see the light of day.
Since 2017, the family story has expanded with the arrival of Houssam's brother at the head of the workshop. The long industrial adventure is now undergoing its most important (r)evolution, as the two brothers, passionate about the world of craftsmanship, take up the challenge of modernization.
Responsibility: The artisanal world of Kann is responsible. It is responsible because of its concern for sustainable manufacturing, its environmental awareness and its human solidarity.
Central production

The centralization of our production enables us to considerably reduce transport between factories. We take the local ecosystem to heart. Working with independent workshops located within a 20km radius of our factory, we contribute to maintaining their activities. Aware and sensitive to the problems of manual trades, we have made it our mission to support local know-how.
Sustainable manufacturing
The quality of our products is essential to us, because we create timeless pieces that are made to last over time. The design of our production is based on unique pieces that are designed to be passed on from generation to generation.